The journal "Social Pharmacy in Health Care" is a scientific specialist in the field of pharmaceutical and medical (social medicine) sciences. The journal was founded by the National Pharmaceutical University in 2015 and is published in print (Print ISSN: 2413-6085) and online (Online ISSN: 2518-1564) versions. By the decision of the State Appraisal Commission, the journal "Social Pharmacy in Public Health" is included in the List of scientific professional editions suitable for publishing the main scientific results of the dissertations by the applicants of scientific degrees and researches of applicants for the assignment of scientific degrees in the specialties: 15.00.01 "Technology of medicines, organization of pharmaceutical cases and judicial pharmacy "and 14.02.03 "Social medicine".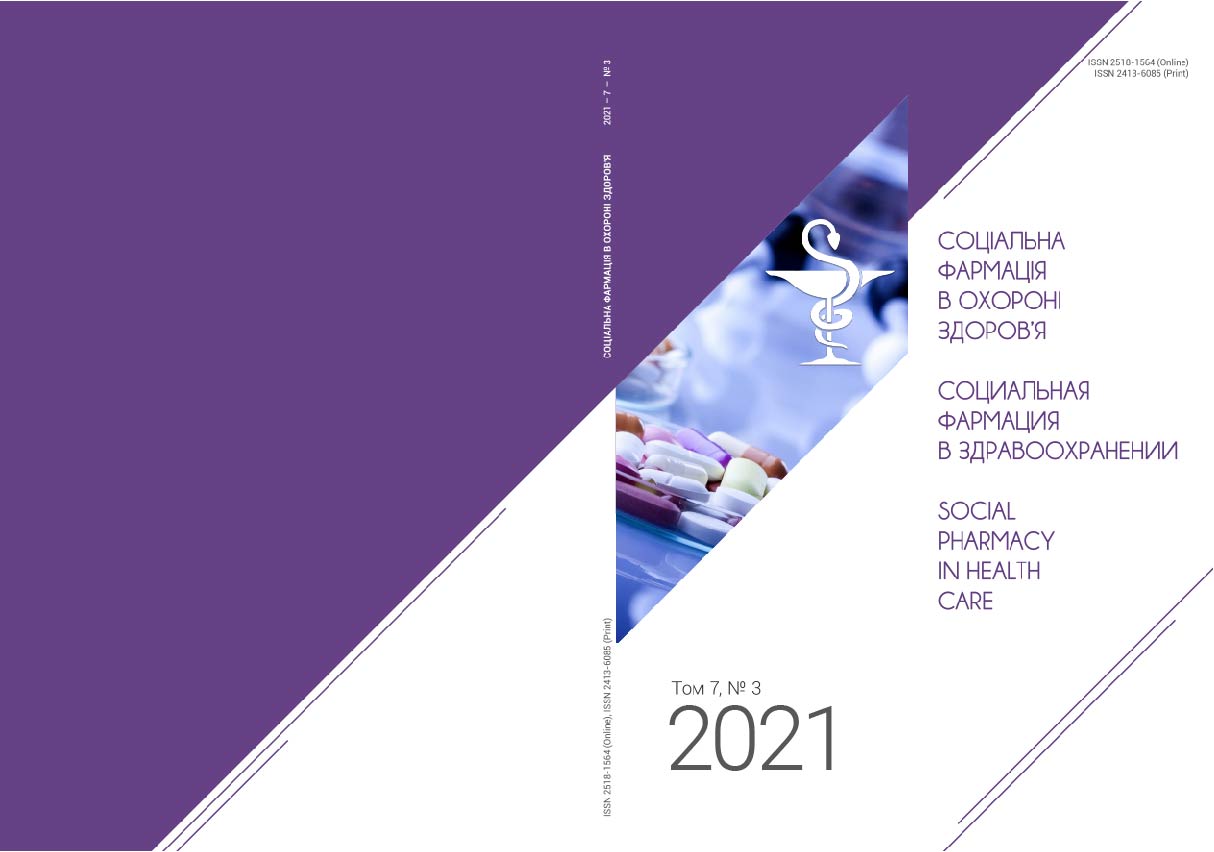 Announcements
II етап Всеукраїнської студентської олімпіади з дисципліни «Фармацевтичне право та законодавство»

Відповідно до Наказу Міністерства освіти і науки України від 17.12.2019 р. № 1580 «Про проведення Всеукраїнської студентської олімпіади у 2019/2020 навчальному році» Національний фармацевтичний університет визначено базовим вищим навчальним закладом для проведення II етапу Всеукраїнської студентської олімпіади з дисципліни «Фармацевтичне право та законодавство», який відбудеться 5-6 березня 2020 р.
Posted: 2020-02-03
More...
Vol 5, No 4 (2019)
Table of Contents
Social medicine and pharmacy: past, present and development prospects
Health organization
Organizational and socio-economic bases of pharmaceutical activities
Social marketing and pharmacoeconomic research